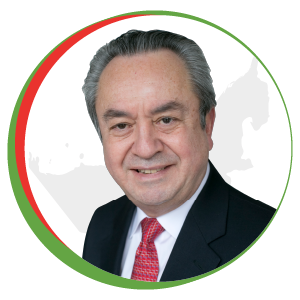 Jorge Sanchez-Guerrero
Professor of Medicine
University of Toronto
Canada
Prof. Jorge Sanchez-Guerrero was born in Mexico. Trained in Internal Medicine and Rheumatology at the National Institute of Nutrition Salvador Zubiran in Mexico. He did a post-doctoral fellowship in systemic lupus erythematosus at the Brigham and Women's Hospital in Boston (1991 – 1994). He earned a Master's in Science Degree from the School of Public Health, Harvard University (1992 – 1994).
Head of the Department of Immunology and Rheumatology at the National Institute of Nutrition and Medical Sciences Salvador Zubiran in Mexico (2002 – 2011). Currently, he is Professor of Medicine at the University of Toronto and just finished his term as Director of the Division of Rheumatology at Sinai Health System and University Health Network in Toronto, Ontario, Canada (2011 – 2022).
His major interest is systemic lupus erythematosus. He has over 170 articles published in peer-reviewed journals including New England Journal of Medicine, Annals of Internal Medicine, Hematology, PNAS, Annals of Rheumatic Diseases, Arthritis and Rheumatology. In 2001 he received the Edmund L. Dubois Award from the American College of Rheumatology for his research in lupus. He serves as reviewer of several journal of medicine. He is a member of the educational and scientific committee of the Lupus Foundation of America.