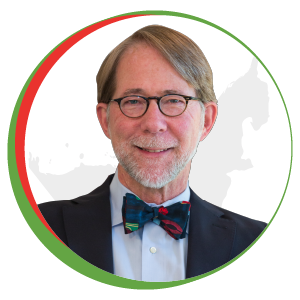 Philip Mease
Clinical Professor
University of Washington School of Medicine
Director of Rheumatology Research
Swedish Medical Centre in Seattle - Washington
United States of America
Prof. Philip J. Mease is Director of Rheumatology Research at the Swedish Medical Center/Providence St. Joseph Health and Clinical Professor at the University of Washington School of Medicine in Seattle, WA, USA. His clinical practice is based at Seattle Rheumatology Associates. He earned his undergraduate and medical degrees at Stanford University (Stanford, CA, USA). Prof. Mease then completed his residency in internal medicine and a fellowship in rheumatology at the University of Washington School of Medicine.
Prof. Mease's research interests include Psoriatic Arthritis (PsA) and Spondyloarthritis (SpA), Rheumatoid Arthritis (RA), Osteoarthritis (OA), Fibromyalgia (FM), and Osteoporosis. His research focuses on disease state, outcome measure development, and determining the efficacy and safety of emerging therapies for these conditions. His seminal 2000 Lancet paper established the efficacy of anti-tumour necrosis factor (TNF) therapy in PsA.
He is a Co-Chair of the ACR abstract review committee section on SpA and PsA and serves on the Voting Committee for the ACR-NPF (National Psoriasis Foundation) Psoriatic Arthritis treatment guidelines task force.