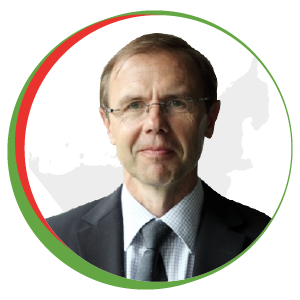 Thomas Dörner
Rheumatologist & Clinical Immunologist
Charite University Hospital Berlin
Germany
Prof. Thomas Dörner is a board certified Rheumatologist and Clinical Immunologist as well as for Transfusion Medicine and Hemostaseology. He is Professor of Rheumatology and Clinical Immunology at Charite University Hospital Berlin, Germany and group leader of the B cell memory group at the German Research Center of Rheumatology Berlin (DRFZ Berlin). After his board certification in internal medicine, he went for a post-doctoral fellowship at the University of Texas, Southwestern Medical Center at Dallas supported by the DFG. Here he started studies on the molecular aspects of the B cell receptor gene usage in autoimmune diseases.
After his return to the Charite and DRFZ Berlin, he has undertaken numerous studies to better define the understanding of B cell functions (BCR, CD40 and TLR activation, cytokine production and checkpoint molecule engagement) in various inflammatory rheumatic diseases and compared to primary and secondary vaccinations. Phenotypic and molecular studies revealed that CD27++ plasmablasts and abnormalities of the B memory compartment are likely driven by their distinct origin (follicular versus extrafollicular) which appears to be related to the nature of the (auto)antigen. I addition, identification of CD19- plasma cells in human bone marrow are just the beginning of delineating the heterogeneity of BM plasma cells which is apparently more dynamic than previously thought. Studies of this group provide a deeper understanding of anti-B cell directed therapies but also permit the definition of more precise treatment targets to discontinue harmful B cell activity.
Currently he has a professorship for Innovative therapeutics in Autoimmune Diseases at Charite Universitätsmedizin Berlin. His current main research topics comprise translational projects in autoimmune diseases with a main focus on the role of cytokines, immune checkpoints and B lineage cells as well as the interrelationship of coagulation during immune activation.
Prof. Dörner has received a number of international and national awards, including the Senior Scholar Award of the American Society of Rheumatology, the H Schultze Award of the German League against Rheumatism, the Schoen Award of the German Society of Rheumatology and the Fischer Prize by the NIH.
Prof. Dörner has served as a member of editorial boards of leading journals in rheumatology, including Arthritis & Rheumatology, Arthritis Research & Therapy, Annals of the Rheumatic Diseases, Lupus Science and Medicine, Global Arthritis Research Network (GARN), Current Reviews in Rheumatology, Brazilian Journal of Rheumatology, Rheumatology Reviews, European Journal of Immunology and Zeitschrift für Rheumatologie.