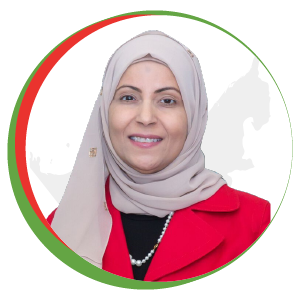 Adeeba Al-Herz
Rheumatology Consultant
Al-Amiri Hospital
Medical One Clinic
Kuwait
Dr. Adeeba Al-Herz graduated from Faculty of Medicine, Kuwait University in 1993. She had the American Board in Internal Medicine and The Canadian Board in Internal Medicine during training in McGill University, Montreal, Quebec, the Canadian Board in Rheumatology during training in Vancouver University, British Columbia, as well a special training in Lupus and Vasculitis at University of Toronto, Ontario.
Consultant in Internal Medicine and Rheumatology in Al-Amiri Hospital and in MedicalOne Polyclinic, Kuwait City, executive member of the APLAR, member of Special Interest Group for RA at APLAR. Founder of KRRD (Kuwait Registry for Rheumatic Diseases) and the team leader. Former president of Kuwait Association of Rheumatology (KAR), Former head of Osteoporosis Committee, Ministry of Health. Former member of the Higher Medical Council of persons with disabilities, Ministry of Health.
Tutor in Faculty of Medicine for undergraduate medical students. Tutor in Kuwait Institute for Medical Specialties for postgraduate medical studies in internal medicine and subspecialties.
Dr. Adeeba has more than 40 researches published in well recognized journals or presented in international conferences.