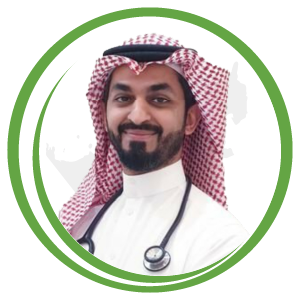 Bader Almehmadi
Assistant Professor of Medicine & Rheumatology Consultant
College of Medicine - Almajmaah University
Saudi Arabia
Dr. Bader Almehmadi is Assistant Professor of Medicine, Rheumatology Consultant in the College of Medicine at Almajmaah University.
Dr. Bader is an active member of the Saudi Society of Rheumatic Diseases and the Charitable Society for Patients with Rheumatic Diseases. Graduated from the College of Medicine in King Saud University in Riyadh, certified with the Saudi Board of Internal Medicine and the Saudi Fellowship of Adult Rheumatology and the Canadian Rheumatology Fellowship from the University of Toronto.
He is an active researcher with scientific publications in the field of Rheumatology. He has presented lectures and conducted workshops in many educational and scientific conferences of Rheumatic Diseases.