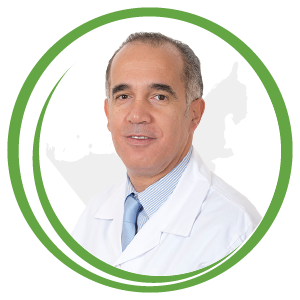 Elsadeg Sharif
Consultant Pediatric Rheumatologist
Al Jalila Children's Speciality Hospital
United Arab Emirates
Dr. Elsadeg Sharif is currently working as consultant Pediatric Rheumatologist at Al Jalila Children's Specialty hospital AJCH Dubai. He is also the head of the Pediatric subspecialty department at AJCH.
Dr Sharif has around thirty years of vast experience in General Pediatrics and Pediatric Rheumatology, Neonatology, and Community Pediatrics. Prior to joining AJCH, Dr. Sharif has worked in many reputable Hospitals in the UK, UAE, and Libya such as Southmead Hospital, Bristol, Hull and East Yorkshire Hospitals NHS Trust Hospitals, Al Ain Hospital, Children's Hospital Tripoli – Libya. In addition to his clinical role, Dr. Sharif held many key positions such as Chair of the Child Health Institute (CHI) at Al Ain hospital, President of the Pediatric Rheumatology Arab group (PRAG), co-chair and head of organizing committee at the SEHA International Pediatric Conference in January 2020 in Abu Dhabi, and the divisional clinical director, at the peadiatric department Hull Royal Infirmary.
Dr. Sharif has played key role in clinical governance through planning, conducting and participating in audits to improve the quality of patient and healthcare in the Hospitals where he used to work.
Dr. Sharif was an Adjunct Associated Professor at the College of Medicine and Health Science (CMHS) at UAE University. Throughout his career, he has received many awards such as clinical excellence award in March 2010 at Hull Royal Infirmary UK, best trainer award from the Tawam paediatric residency programme at for the year 2014-2015, and the teaching excellence award for the academic year 2013 – 2014 from the Medical School at the UAE University.
In his career, Dr. Sharif has participated and conducted medical research and issued 6 publications: The Experience with Uveitis in Pediatric Age Group in Emirate of Abu-Dhabi, United Arab Emirates, Child Abuse experience in Al Ain District, United Arab Emirates, and Detection of Bacterial DNA in Synovial Fluid and Peripheral Blood from children with Juvenile idiopathic Arthritis.
Dr. Sharif is a member of Royal College of Paediatric and Child health (RCPCH), British Society of Paediatric and Adolescent Rheumatology (BSPAR), Emirate Society of Rheumatology (ESR), and he is the President of the Pediatric Rheumatology Arab Group (PRAG).