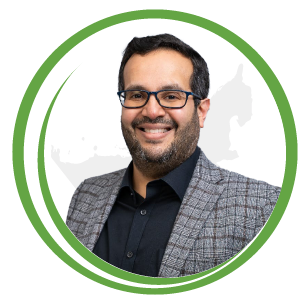 Fahd Quhill
Consultant Ophthalmologist
Moorfields Eye Hospital Dubai
United Arab Emirates
Dr. Fahd Quhill is a Consultant Ophthalmologist specialising in Medical Retina and Ocular inflammatory disease at Moorfields Eye Hospital Dubai in Dubai Healthcare City.
Dr. Fahd trained in Ophthalmology in the United Kingdom at Oxford, Birmingham and London, completing three Medical Retinal Fellowships in Birmingham, Wolverhampton and Moorfields Eye Hospital, London.
He has undertaken research and served as principal investigator in numerous macular degeneration, retinal vein occlusion and diabetic macular oedema trials. He has published 27 research papers on retinal and ocular inflammatory disease in leading journal/s such as Ophthalmology, British Journal of Ophthalmology and Eye, among others.