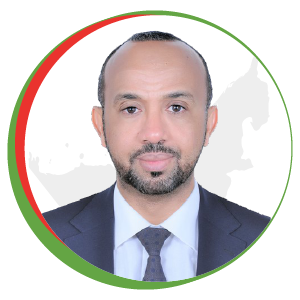 Faisal Elbadawi
Senior Specialist Rheumatologist
Dubai Hospital
United Arab Emirates
Dr. Faisal Elbadawi graduated from University of Khartoum Faculty of Medicine (June 2000).
Dr. Faisal awarded FRCP(London) in 2020. He is a member of Royal College of Physicians of United Kingdom since (Dec 2009). He has Joined Dubai Hospital Rheumatology department in (September 2011) and successfully completed specialty certificate in Rheumatology by Royal College of Physicians of UK (July 2014). Furthermore, he has been contributing to MRCPUK exam conducted in centre of Dubai by selecting, writing and training Rheumatology based station 5 Scenarios.
Dr. Faisal is EULAR Certified MSK Ultrasonographist-Level 1 Competency and known to run shared Rheumatology/nephrology clinic in Dubai Hospital since June 2016.
His input in teaching residents and medical students is well recognized. He guided his clinical practice with the best evidence-based recommendations.
He participated actively in Rheumatology unit researches covering epidemiological aspects of Rheumatic diseases, and Clinical topics such as lupus nephritis and osteoporosis.