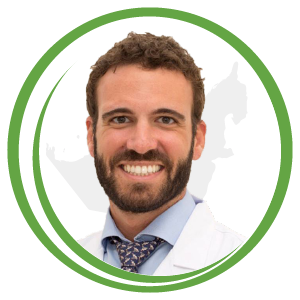 Francesco Pichi
Consultant of Uveitis
Cleveland Clinic
Associate Professor of Ophthalmology
Case Western Reserve University
United Arab Emirates
Dr. Francesco Pichi graduated summa cum laude from the Alma Mater Studio rum of the University of Bologna and went on to pursue his ophthalmology residency at the University of Milan.
He underwent a preceptorship in Uveitis and Ocular Immunology at Bascom Palmer Eye Institute (University of Miami, USA). He has pursued a two years' fellowship with Dr Careen Lowder at Cole Eye Institute (Cleveland Clinic, USA) in Uveitis and Ocular Inflammations and infections, before joining Cleveland Clinic Abu Dhabi.
He has served as consultant of uveitis in Cleveland Clinic Abu Dhabi for 7 years, and as Ophthalmology Residency Program director for 1 year. He is Associate Professor of Ophthalmology at Case Western Reserve University and has to his credit more than 150 peer reviewed publications, 12 chapters in various text books and a book on "Complications in Uveitis".