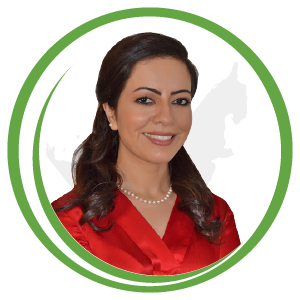 Ghita Harifi
Consultant Rheumatologist
Mediclinic Parkview Hospital
United Arab Emirates
Dr. Ghita Harifi, Rheumatologist at Mediclinic Parkview Hospital, has been practicing in Dubai since 2012. She is also an Assistant Professor at Mohamed Bin Rashid University for Medicine and Medical Sciences.
Dr. Harifi is the Vice-Chair of APLAR Young Rheumatologists (AYR) Committee, she is also a member of the APLAR Educational Committee.
Dr. Harifi is a board certified rheumatologist, a Fellow of the Université de Strasbourg, one of France's best research universities specialized in auto-immune diseases. She completed her Post-Graduate Certificate in Interventional Rheumatology, and her French Certificate in Musculoskeletal Ultrasound from L'Université Pierre et Marie Curie (UPMC), Sorbonne Universités, Paris.
Dr. Harifi is an expert in Musculoskeletal Ultrasound and she has been leading many teaching programs in this field in the UAE. She is also certified in interventional Rheumatology and performs different Ultrasound guided joints and tendons injections.
Dr. Harifi is actively involved in research and education, and has been published in numerous peer reviewed journals.