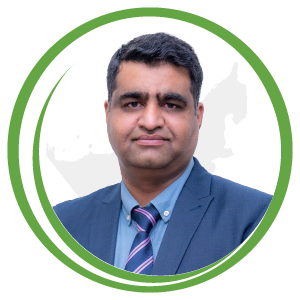 Kamran Mahmood
Consultant Pediatric and Adolescent Rheumatologist
Sheikh Khalifa Medical City
United Arab Emirates
Dr. Kamran Mahmood is a UK trained Pediatric Rheumatologist. He completed Pediatric Rheumatology training and was awarded CCT in Pediatrics and Pediatric Rheumatology in July 2016. He joined Alder Hey Children's Hospital, NHS Foundation Trust as a Consultant in Pediatric Rheumatology in August 2016. He was awarded local clinical excellence award in 2019 and 2020. He joined Sheikh Khalifa Medical City, Abu Dhabi, in February 2022.
Dr. Kamran is highly skilled and motivated clinician with an interest in JIA, Juvenile Lupus, Scleroderma, Periodic fevers, chronic non-bacterial osteomyelitis, Bechet's Disease, Macrophage activation syndromes and MIS-C. Dr Kamran has been actively involved in medical research and has been Principle Investigator for a number of national and international clinical trials and cohort studies. He contributed and published more than 35 papers in peer reviewed journals.
Dr. Kamran is passionate about medical education and loves teaching and mentoring trainees, medical students and Allied Health Professionals. He held a formal role in training as a College Tutor for the Royal College of Pediatric and Child Health (RCPCH). He is also member of many international organisations: British Society of Pediatric Rheumatology (BSPAR), Childhood Arthritis and Rheumatology Research Alliance (CARRA) and Pediatric Rheumatology European Society (PRES), including Royal College of Pediatric and Child Health (RCPCH).