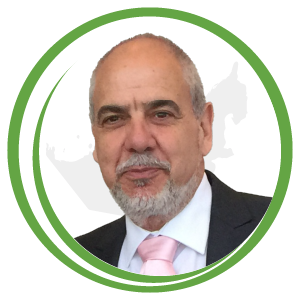 Munther Khamashta
Global Medical Expert (Lupus) - Gulf Region
GSK
United Arab Emirates
Prof. Munther Khamashta, who recently retired, was Professor/Consultant Physician and Director of the Lupus Research Laboratory at St Thomas Hospital, London. He studied medicine in Barcelona and internal medicine in Madrid, Spain, where he developed an interest in connective tissue diseases and received his PhD. He was awarded the MRCP in 1999 and FRCP in 2002. He joined the Lupus Unit in London 30 years ago and has been instrumental in developing it into an internationally recognized tertiary center receiving referrals from all over the UK. He took sabbatical leave (May 2015-April 2019) setting up lupus services at Dubai Hospital, United Arab Emirates. In January 2020 he joined GSK as Global Medical Expert (Lupus) Gulf region.
Prof. Khamashta has served on the Editorial Boards of many journals, including Clinical & Experimental Rheumatology, Lupus, and Current Rheumatology Reviews. He is a founding member of the Lupus Academy and APS-ACTION. He has received several international awards for his work, including the European League Against Rheumatism (EULAR) and International League Against Rheumatism (ILAR) prizes.
Prof. Khamashta has a strong research interest in Lupus and Connective Tissue Diseases, with a special interest in Pregnancy and Antiphospholipid Syndrome. He has published extensively in Lupus, Hughes Syndrome and related areas, with more than 700 original papers.