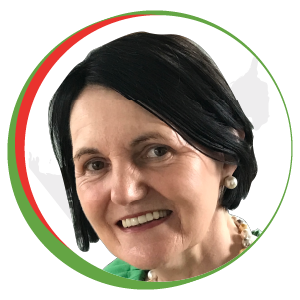 Patricia Josephine Kavanagh
Registered Advanced Nurse Practitioner Rheumatology
Ireland
Ms. Patricia Kavanagh graduated as a Registered General Nurse from Charing Cross Hospital London in 1992. On graduating she worked as a Staff Nurse in the Department of Rheumatology at Charing Cross Hospital and completed a Diploma in Principles of Care and Rehabilitation of People with Rheumatic Diseases at The Royal Bath Hospital, Harrogate Yorkshire.
Returning to Dublin she completed a B.Sc. in Nursing at University College Dublin and worked as a Clinical Nurse Specialist in the Mater Misericordiae University Hospital. She completed an M.Sc. in Advanced Nurse Practice at University College Dublin. Thesis: Implementation of a Nurse Led Clinic for the Management of Gout.
In her Role as Advanced Nurse Practitioner, she established Treat to Target (T2T) Clinics for inflammatory Arthritis to include Rheumatoid Arthritis, Psoriatic Arthritis and Gout. She has developed the Capillaroscopy service within the department. She has conducted research and audit to include screening for latent TB in patients commencing anti-TNF treatments and compliance with methotrexate.
She is currently pursuing a Graduate Certificate in Health Professions Education at University College Dublin.