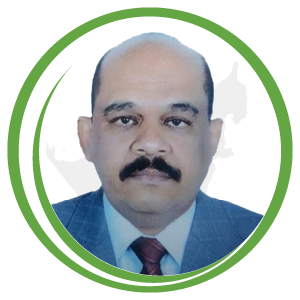 Salih Hagar
Senior Medical Lab Technologist
Immunology and Histocompatibility Laboratory
Sheikh Khalifa Medical City
United Arab Emirates
Dr. Salih Hagar is a result oriented professional with 32 years of rich and extensive expertise in the fields of Medical laboratory, Microbiology, Immunology, Point of Care Testing (POCT), Medical Lab Operations, Quality Assurance and Safety.
He received his BSc in Medical Laboratory Technology majoring in Medical Microbiology from Omdurman Ahlia University, College of Medical Laboratory Sciences, Sudan (1991) and MSc in (Medical Microbiology & Clinical Immunology) from the University of Khartoum, Sudan (2001).
Before joining the Immunology and Histocompatibility laboratory at SKMC, Abu Dhabi as a Senior Medical Lab Technologist, Dr. Salih was working in Al Rahba Hospital Laboratory in Abu Dhabi as a Lab Manager.