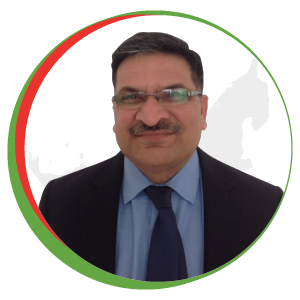 Khalid Ali Khan
Specialist Rheumatologist
NMC Royal Hospital
United Arab Emirates
Dr. Khalid Khan graduated from King Edward Medical University, Lahore, Pakistan. He worked as a Consultant Rheumatologist and Internal Medicine in Waterford University Hospital, Waterford, Ireland.
He has been working as a Rheumatologist in NMC Royal Hospital, Sharjah, UAE since 2013.
Dr. Khalid Khan has several publications in international Journals. He introduced the use of Nailfold Capillaroscopy in the diagnosis of Scleroderma and Scleroderma spectrum disorders in the UAE and spoke on this topic in several local and international forums.