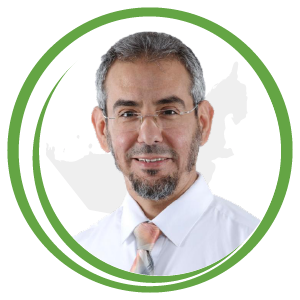 Sulaiman Al-Mayouf
Consultant of Pediatric Rheumatology
King Faisal Specialist Hospital & Research Center
Professor
Medical College - Alfaisal University
Saudi Arabia
Dr. Sulaiman Al-Mayouf is Consultant of Pediatric Rheumatology at King Faisal Specialist Hospital & Research Center (KFSH-RC), Riyadh, and Professor at the Medical College, Alfaisal University.
Dr. Al-Mayouf served as a board member of the Saudi Society for Rheumatology, and he is also a member of the ArLAR Research Group (ARCH). Furthermore, he is the founder and a member of the Pediatric Rheumatology Arab Group (PRAG), the national coordinator for the Pediatric Rheumatology International Organization (PRINTO) and the Auto-Inflammatory Disease Alliance (AIDA) Network.
Dr. Al-Mayouf authored numerous papers and reviews on pediatric rheumatology. In addition, he serves as a reviewer for several scientific journals. He is a frequent lecturer, both nationally and internationally, in Pediatric Rheumatology.